On the third and last day of POINT 7.0 conference, all participants had a chance to attend three very interesting workshops at Networks, a business center and a coworking community in the heart of Sarajevo.
Action See (Accountability, Technology and Institutional Openness Network in the South East Europe) offered an intensive training on capacity building of CSOs through the six topics.
Feđa Kulenović, information and communication expert from Sarajevo, talked about strategic approach to social media and specifically presented how to create social media strategy as a communication sub strategy.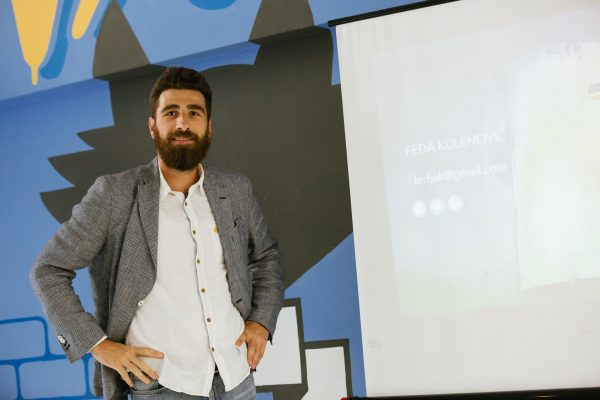 Social Media as the new way to communicate with target groups and how to change the language form of civil society actions was topic of training hosted by Rezar Balla, media and communication expert from Albania. Later this day Ivan Radojević from CRTA Serbia discussed free access to information of public importance but also talked about open data as effective tools for keeping governments accountable.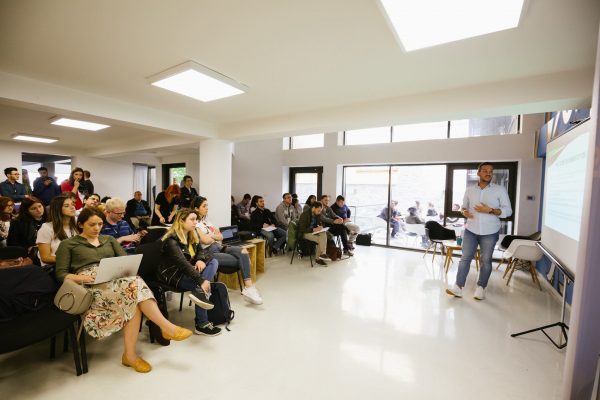 How to support government to go digital by combining tech and youth was the workshop topic presented by Blerina Ramaj, project coordinator in Open Data Kosovo, and Filip Stojanovski from Metamorphosis Makedonia discussed with participants about Strategic use of social media under conditions of low media literacy. This training ended with the workshop named Challenges in Financial Planning hosted by Biljana Papović from CDT, Montenegro.
She explained all main elements of financial management, including: fundraising, preparation of project budget, project implementation and reporting and financial planning.
Participants were interested in the audit process, and discussed on the possibilities of financial impact of governments on the NGOs' sustainability.