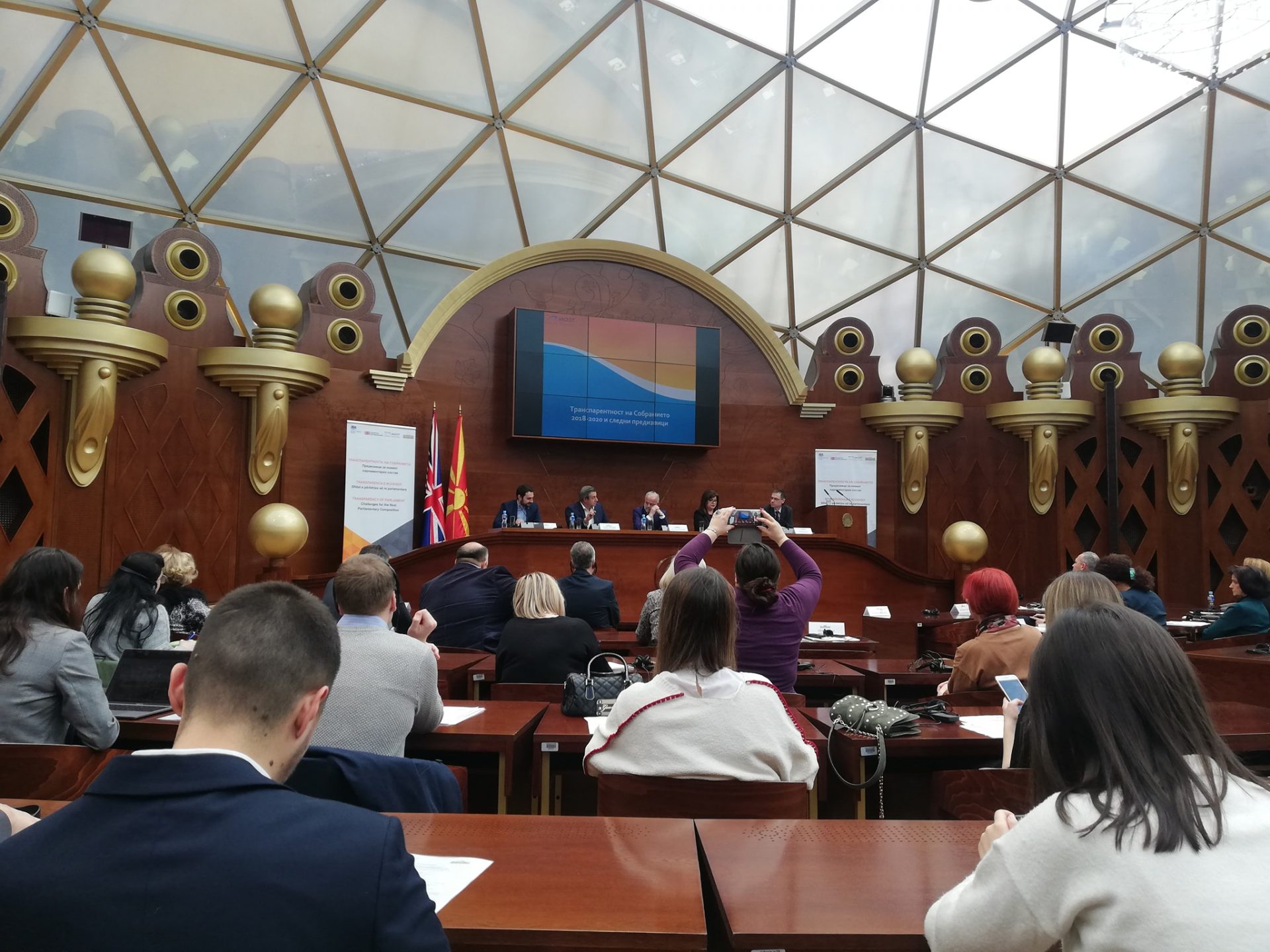 On February 7th, 2020, representatives of Metamorphosis Foundation participated at the closing conference of the Citizens Associaton MOST Citizens Associaton "Transparency of the Parliament – Challenges of the new parliamentary composition" and together with the Parliament of the Republic of North Macedonia they discussed the challenges that the Parliament is facing in fulfilling their highest potential when it comes to institutional transparency.
During the discussion, the Secretary General of the Parliament of the Republic of North Macedonia, Cvetanka Ivanova, announced that they have detected certain challenges that are also in line with the recommendations from Metamorphosis through the Openness Index among which is the regular publishing of the video streaming of the sessions, introducing an e-petition channel and modernising the website of the Parliament. The recommendations are outlined in the Roadmap on good governance for state institutions in the Republic of North Macedonia – 2019.
Metamorphosis Foundation remains committed towards monitoring and following the development of the transparency of the Parliament of North Macedonia and will persist to provide recommendations for the improvement of their openness.