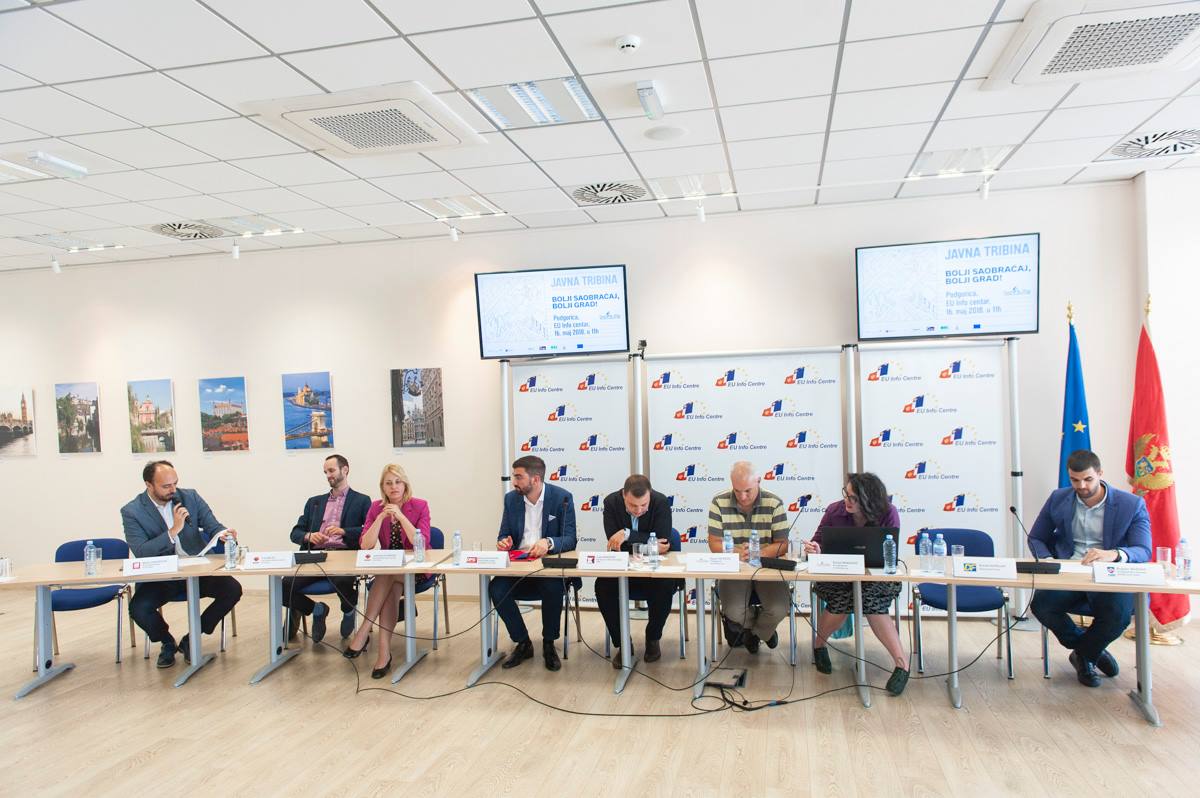 On Wednesday, May 16th, Biciklo.me organized a public event within the project "Better traffic – a better city" on the topic of improvements in traffic, which are being planned by political parties that participate in local elections in the Capital city.
The event was attended by Andrija Klikovac (DPS), Jadranka Vojinović and Filip Miloš (SDP), Branka Bošnjak (DF), Bogdan Božović (SNP), Marko Rakočević (SD), Luka Rakcevic (URA), while the participation was announced by representatives of the list of Citizens Group Sasa Mijovic and Prava Crna Gora.
In this event, the research carried out within the project is presented, while the future activities were announced.
Soon there will be a report on disucssion and conclusions …