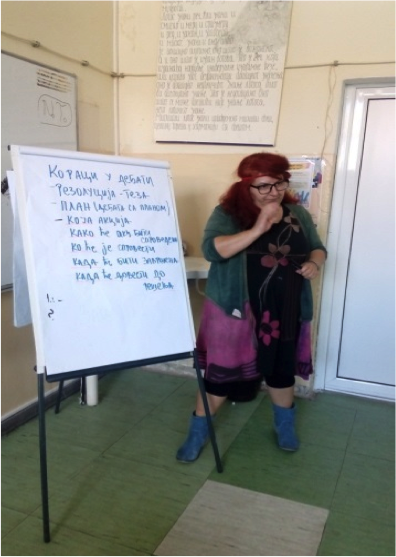 The third training module, a training session for Karl Poper's discourse of debate, began on May 14th, as an informal meeting where students made a group for messenger in order to better communicate. Further, they formed working groups of "debaters" and "researchers". Through the messenger, they communicated, shared material and exchanged links with interesting content that a group of "researchers" came through. Training for debates was held as all-day workshop (May 17 and May 22). In the second part of the training on May 22, students taught the rules of the debate and worked on the concept of spots (they singled out the idea of "questions and answers"). From the previous education and activities, they defined the five most important issues:
What is corruption?
How to recognize corruption?
Are corrupt behavior tolerated in our society?
How to fight corruption?
What is the role of the media in the fight against corruption?