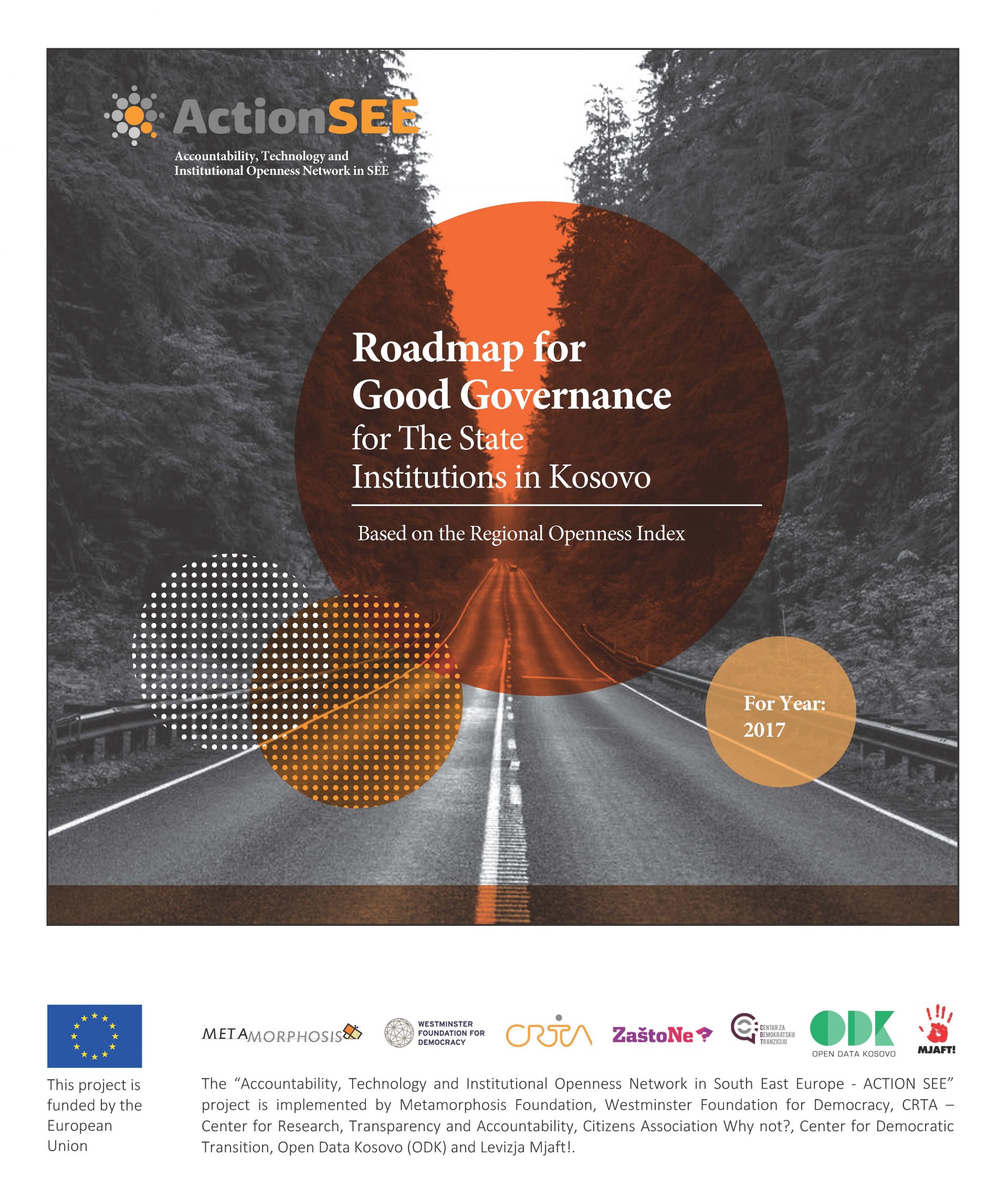 The Road Map for good governance for state institutions in Kosovo for the measurement of openness taken place from December 2017 to February 2018, has been published.
The scope of this document incorporates crucial components that tend to give concrete action steps to improve the position of state institutions in Kosovo in regard to their Openness toward citizens.
Openness represents a key condition of democracy – since it allows citizens to receive information and knowledge, necessary for an equal participation in political life, effective decision-making and holding institutions accountable for policies which they conduct. Around the world institutions undertake specific activities with the aim to increasing their transparency and accountability to citizens.
In order for Kosovo to increase their level of openness, it is of high necessity for the state institutions to adopt these action steps.
*This publication has been produced with the assistance of the European Union as part of the Accountability, Technology and Institutional Openness Network in SEE project.
For more information regarding the publication, please refer to the following link:
http://opendatakosovo.org/assets/img/blog/uploads/road-map-good-governance.2017/Action_SEE_EN-2017.pdf