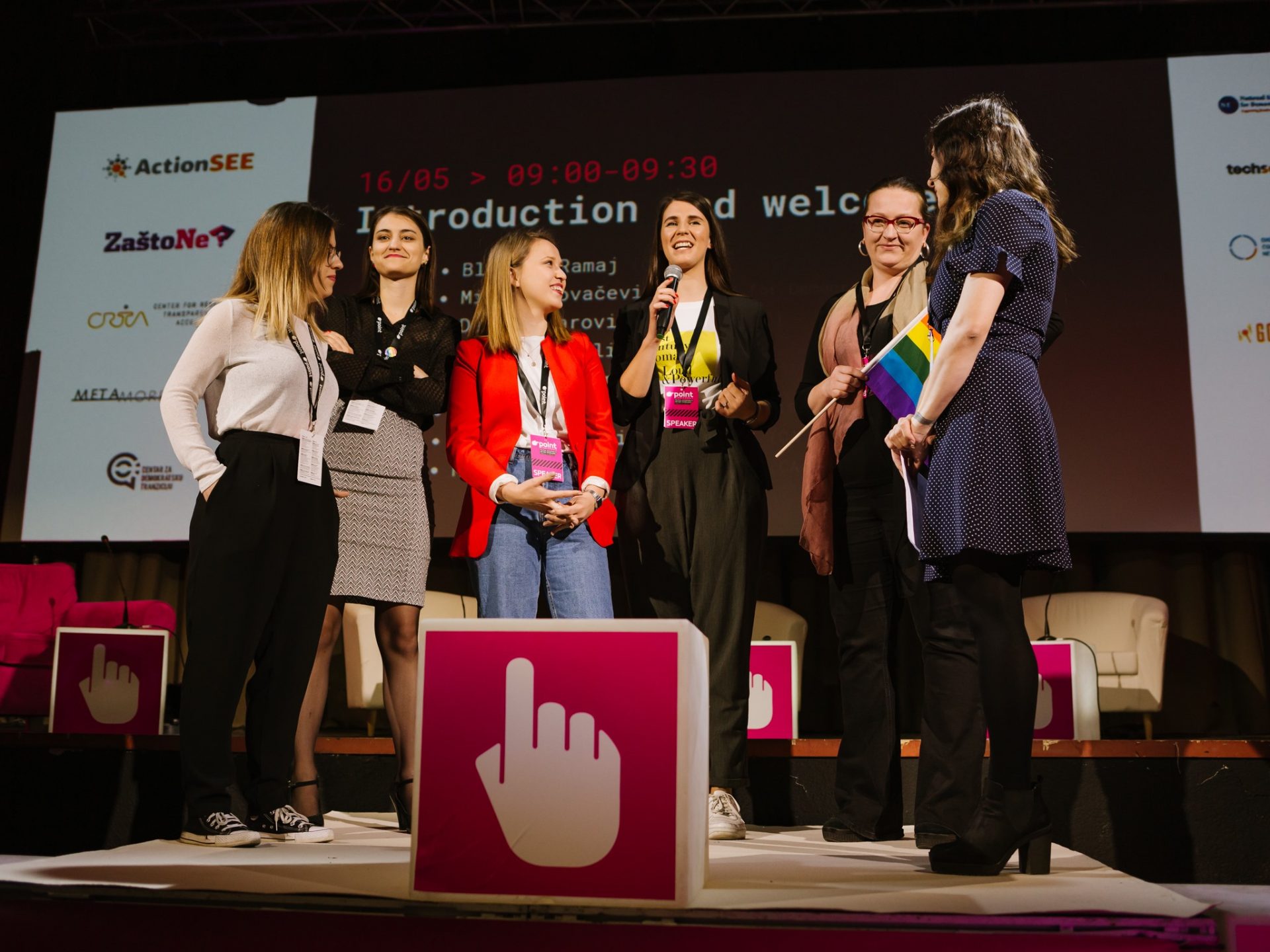 Between the 16th to the 18th of May, 2019, the Accountability, Technology and Institutional Openness Network in the South East Europe jointly organised the POINT 8.0 Conference. At the event opening (video), representatives of the network opened the conference emphasizing the importance of such events for the purpose of creating synergies and contributing towards social change. Among other things, the Openness Index was presented as a specific and impactful tool that measures openness of public institutions and their adherence to the principles of good governance.
POINT is the largest conference of this type in the region and seeks to be a platform for civil society that encourages the use of new technologies – tool for education about the use of new technologies and social networks; forum for exchange of views and experiences; incubator for the development of ideas, projects and strategies; virtual place for networking and informing socially conscious Internet users; as well as a social network for exploring and searching for partners and associates and building coalitions.
As part of the last day of the conference, the ACTION SEE team conducted the workshop 'ACTION SEE: Government transparency – How to make an impactful regional project?'. Different stakeholders and representatives of the civic sector from all over the world discussed how to achieve significant and long-term project impact and bring the whole region closer together, based on the regional project partners' experiences related to building capacities in doing advocacy towards public institutions for the purpose of social change.
A joint conclusion was that the principle of using research data through the Openness Index and the implementation of the relevant laws on free access to information of public character can be replicated outside of the Western Balkans region, in particular in Mediterranean countries by adapting them to local circumstances.
This opportunity was used for the Steering Committee Meeting where partners met to discuss the further steps and the upcoming activities as part of the ACTION SEE project.