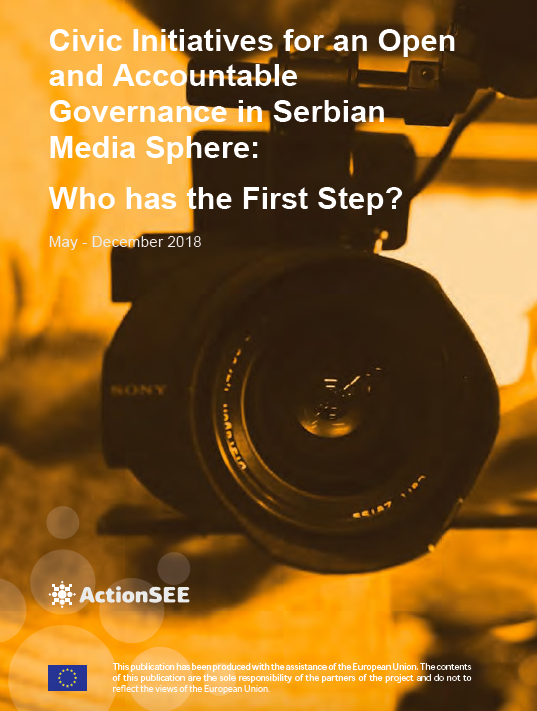 In this analysis CRTA research team explored if and how eight different initiatives across Serbia are being portrayed in Serbian media by focusing to the communication between civic initiators, the national and local media and main stakeholders.
Analysis of media reporting covered the six-month period from May 2018 to December 2018. For the purpose of the analysis, the CRTA research team used the media pieces from the websites of Serbia's two public broadcasting services RTS and RTV, as well as three web editions of newspaper with the biggest reach in the country: blic.rs, kurir.rs and informer.rs.
We analysed if the civic initiatives, active in the research period, and their topics were represented in the media sphere and how they were portrayed. Additionally, public image of initiatives for open and accountable governance was compared with the messages civic initiatives were trying to send out.
The complete analysis you may find at this link.
The "Accountability, Technology and Institutional Openness Network in South East Europe – ACTION SEE" project is implemented by Metamorphosis Foundation, Westminster Foundation for Democracy, CRTA – Center for Research, Transparency and Accountability, Citizens Association Why not?, Center for Democratic Transition, Open Data Kosovo (ODK) and Levizja Mjaft!.
The views expressed in this text are exclusively of the authors.